Affordable Locksmith
One of the biggest factors, when people decide on service, is how expensive it's going to be and how much work is going to be done for what I'm paying. No one wants to pay hundreds of dollars to just get a new key made, which is why you need to make sure you see the right person when making a decision; especially when it comes to locksmiths. There are all kinds of locksmiths, but none are equal; particularly when you compare them to other businesses.
For instance, it's rare you are going to find an affordable locksmith, but Rocket Locksmith is here to tell you there is one. We provide an affordable locksmith to come to your exact locations and diagnose the problem. From there, we can negotiate a price for the work you may need; but, we'll do our best to provide you the best price possible. Contact us now if you want to learn more about our services or if you know you require our assistance soon.
Average Cost of a Locksmith
One of the first things you understand about locksmiths is how much the average or median cost of some of the most basic services and even the bigger projects advanced locksmiths can pull off. For instance, the median cost it costs to call a locksmith for some people is around 156 dollars for complete work, but the average can range between 116 dollars and 186 dollars.
Something as simple as replacing door locks can cost you 600 dollars at some places, which are substantially higher than what some places are presenting. Although, the fact some people can only rekey ignition components but not completely repair everything needed, meaning you'll need to pay somewhere around 50 dollars to 150 dollars now but will require work at other places; which can dramatically raise the total cost. Thankfully, there are places who can fix your problem quickly and affordably.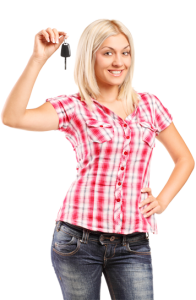 Affordable Locksmith Nearby
It's possible to find a locksmith who can be your permanent locksmith all because they understand the care required to help people and the price range reasonable for people to pay. Rocket Locksmith has only been able to help people in St. Louis, St. Charles, Kansas City, Missouri, and Weston, Florida, because we all discuss the best ways to handle various situations. Being knowledgeable in various situations allows us to provide reasonable rates for people to pay when in need of a locksmith.
How Much to Call a Locksmith?
If you are ever stuck in a crisis and need a locksmith to come to you, then don't worry. For a simple dispatch fee, we will arrive at your exact location with a mobile locksmith van full of the latest equipment to help people in any kind of challenge they are being faced with. This is why we can help people for under a hundred dollars and fix their locks, give them new keys, and even unlock any doors they might have been prevented from opening. Altogether, there is no reason you should settle for subpar work when there are people providing affordable rates for exceptional care.
It doesn't matter if you've locked your keys in the car, broken them, or lost them, being locked out of your vehicle or home is always frustrating. However, when you do unfortunately lose or break your keys, Rocket Locksmith is here to help. Of course, we don't limit ourselves to replacing keys or regaining access to your vehicle. We offer 24/7 automotive, residential, and commercial locksmith services throughout your area. So, next time you need a new key, get locked out, or want to enhance your building's security, be sure to call Rocket Locksmith.
Simply put, we know how important your security is, and we seek to ensure you, and only you, have access to your vehicle and home. When it comes to commercial spaces, we can help there too with a variety of services. For more information, read below about each of our services.
24/7 Affordable Locksmith Service
When you work with Rocket Locksmith, you'll find we provide a broad range of services. In regards to locks and security, we truly do it all. We've broken down each of our service field below. Take a look.
Automotive Solutions
Losing your keys, breaking them, or locking them in the car always seems to happen at the most inconvenient times. Yet, Rocket Locksmiths acknowledges this frustrating occurrence, which is why we provide 24/7 automotive solutions. Whether you need new keys, key reflashing, or lock changing, we've got you covered. An overview of our automotive services is provided below:
Removal of broken keys
Key Replacements
Pop-A-Lock (get you in your car)
Lock Changing
Transponder Key Chips
Key Reflashing
Residential Services
While vehicle entry issues can be a problem, those at the home are much more concerning. To help ensure our fellow residents are secure in their homes, we offer residential services to not only get you in your home when you're locked out, but to also ensure no one else gets in. See our list of services below:
Lock Rekeying
New Keys
Window, Garage, & Mailbox Lock Opening & Replacement
High-Security Deadbolts/Mortise Lock Installation
Door Viewer Installation (Peephole)
Knobs, Cylinder Locks, & Sliding Glass Door Repair
Commercial
Lastly, we have our commercial space solutions. As a building owner, security is always a main concern—and it's often your duty to ensure it's up to code and everyone within is safe. To help you ensure such security, we can provide numerous commercial locksmith services, from keyless entry systems to lock rekeying, and everything in between. See below for more:
Mortise, Magnetic, & High-Security Lock Repair & Installation
Lock Rekeying
Electric Strikes and Continuous Hinges Installation
Provision of Restricted Keys
Panic Bars, Electric Door Release System, & Exit Alarm Lock Installation
File Cabinet Lock Opening, Repair, & Installation
Contact Rocket Locksmith for an Affordable Locksmith!
Locksmiths are there to help you, which is why you should do your best to find someone you can save in your phone. Rocket Locksmith is happy to provide people with our main number for you to call in case you are ever in need of our services—314-899-2469. Additionally, you should take a look at all the services we provide people to see why we are one of the best locksmiths in Michigan and Florida. Contact us now if you want to learn more about us or if you think you are in need of our assistance.